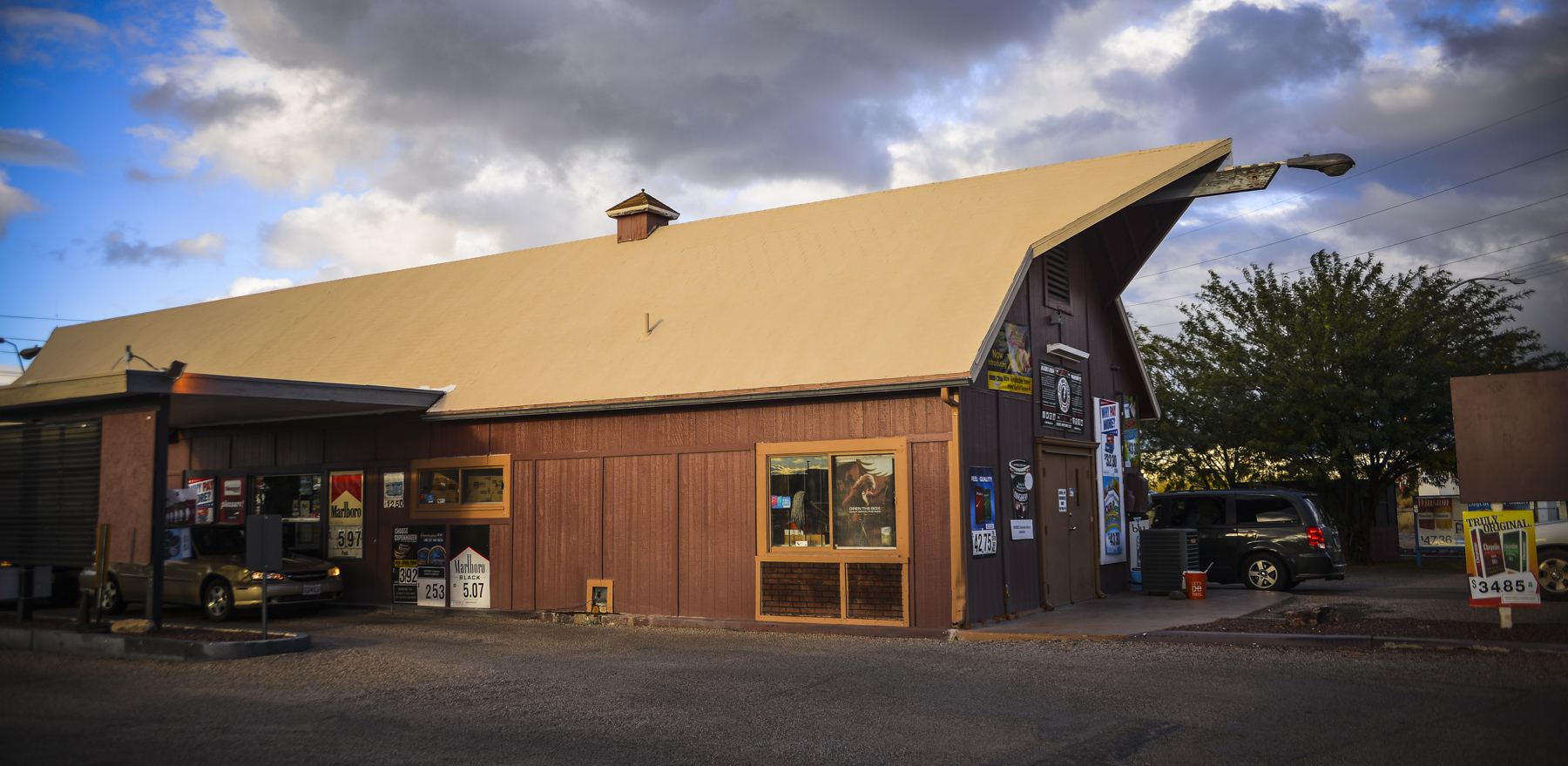 Tobacco Barn was first established as "Dillon's Tobacco Barn" in April of 1976.
The business was named after the first owner, Harry Dillon, Sr. It is located on the industrial portion of the San Xavier District of the Papago Tribe (now known as the Tohono O'odham Nation). At the time of its opening – long before there was a Desert Diamond Casino and when Nogales Highway was just two lanes – it was the only business sitting at the corner of Los Reales and Nogales Highway.
Since 1994, Tobacco Barn has been an individual tribal member owned business. Fitzpatrick Ignacio, with the help of his children, continues to offer affordable prices to Tucson and surrounding areas. It is open seven days a week (closed on Easter, Thanksgiving, Christmas, and New Year's Day). As in the beginning, Tobacco Barn is a drive-thru business with one drive-up window on each side of the building.
Tobacco Barn accepts cash, debit and credit cards as well as manufacturers coupons. All products sold are for personal use only and not for re-sale.
YOU MUST BE 21 YEARS OF TO PURCHASE.